You are probably looking at some online dating site reviews and you did not reach this page by mistake. We understand how you take your money seriously in paying out for an online dating service and you are certainly taking a wise step. Online dating site users are always at the risk of interacting with a bogus online dating service provider and you will be surprised how easy they can rip off your budget so quickly. If you are not prudent enough to make your own research, you will certainly be one of the victims of online scammers. Think wisely, spend wisely and know the online dating site choice well before finally believing it is one of the best singles sites on the World Wide Web.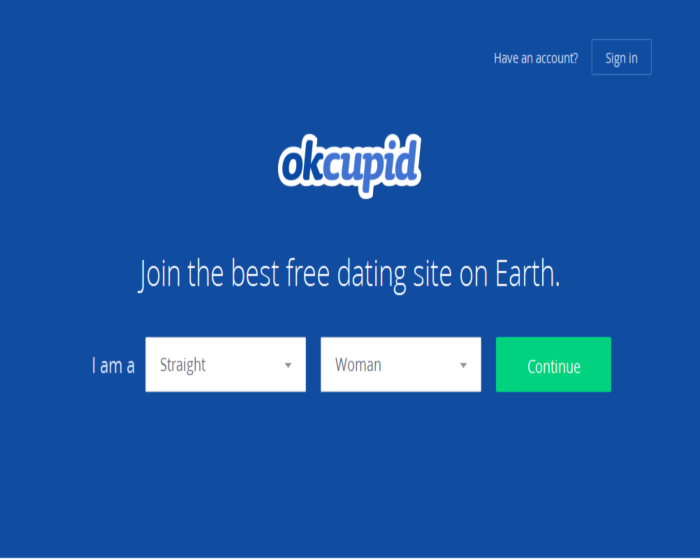 Crazy Blind Date is one of the novel sites that have invaded the online dating market with the potential of becoming one of the best singles sites. It was designed to be an online dating app provided by Cupid.com that is now widely available for iOS and Android mobile device users within San Francisco, Chicago, Boston, Los Angeles and New York City. If you are looking for a blind date, it is now your time to shine in the online dating arena using your mobile phone. The application will require you to create your own user profile, provide personal information that you want to disclose to the other site members, upload your photo and write a description about yourself. This sounds like a convenient way of finding an ideal partner for you. The site management will be the one to find the perfect match or online date for you based on your preferences and profile. Once it finds a potential match for you, they will give the information and photo of your prospective date. You have the power to control who to date and when you should date your perfect match by accepting the suggestions provided by the site. Only after you accept that the dating service will arrange the date for you.
Limited Control of Interaction
After you have created your profile with images and citing your preferences for a date, you will have to wait for the service to find the match for you. It does not take long before they can find a match, but a disadvantage of this type of matching profiles of the users is they scramble the photos of the suggested match for you with blurred images to choose from. While the person from whom this idea originates thinks it is fun, some users may not be appreciative of it as they will have to gamble of choosing a blind date. Unlike the other best singles sites online dating services where the users are free to browse through all the database of users or members of the site, Crazy Blind Date will provide you a limited access to the profiles from which you can choose from. The selection is merely limited to the suggested matched profile of the users chosen by the system.
Short Term Date
Crazy Blind Date will only allow you to spend 20 minutes of your time with your online date. Dating members will be requested to rate each other using kudos where the rule is, the more kudos one gives, the more money Cupid.com will earn from you up to $3. The downside of using the service is the time constraints involved in dating someone. 20 minutes can be grueling moments when you do not like your date, but it will be a very brief time to spend with someone whom you like to date online.
The cost to avail the online dating service
Basically, downloading the application is free, but you will eventually have to spend $3 for every kudos coin that you give to your online date right after your 20 minute date online.
The service sets up your date
One of the downsides of using the dating application is you will have no freedom to set up the meeting place for your date. The users are only empowered to indicate their dating location preferences, which the system will take into consideration when determining the place of your date. The date location is determined based on both parties' geographical location so you need to provide your city and specific area of where you prefer to date your match. One drawback to this feature of the site is having no control of choosing the place of your date and due to glitches and bugs, it can set up the date in weird places like in a grocery store or a gas station.
More Downsides…
Once the system has already booked your online date schedule, you will find it difficult to cancel the time or schedule. As a result, online daters will end up compromising their dates in case of emergency or last minute changes that result in stand ups and, of course, big disappointments. The best singles sites usually allow online daters to conveniently talk on chat and directly communicate with one another. This is a feature that you cannot enjoy from Crazy Blind Date. The system also requires the user to pay only after giving a rate on their date so there is a tendency that they will give a bad rating to their date in order to avoid paying for the kudos. This makes it unfair to the user being rated because they have not received a good rating just for this reason.
Some also have a disappointing experience about not liking their date by the time they meet because they have no control of searching for the person by browsing through the profiles of the online dating site members. It is the system that selects your options to choose from for your blind date. While the online dating service costs less than the other online dating service fees, some may find short of enjoying their online dating experience by going out on a blind date.
The technical aspect of using the application is another downside of using the online dating service. The site does not offer prompt technical support that can leave your online dating experience left hanging whenever the server is down.