Many are interested in using the romancecompass.com site, but some may have their own reservations about using online dating services. In order to help you weigh your options, reading online reviews of online dating sites can help you define the best approach on how to use the online dating services wisely. The romancecompass.com has been a popular site for those who are looking for Russian or Ukrainian dates. You can find some specific categories on the site where you can find the ideal love, relationship and romance that can even lead to marriage to some that makes it appears to be one of the promising best singles sites online.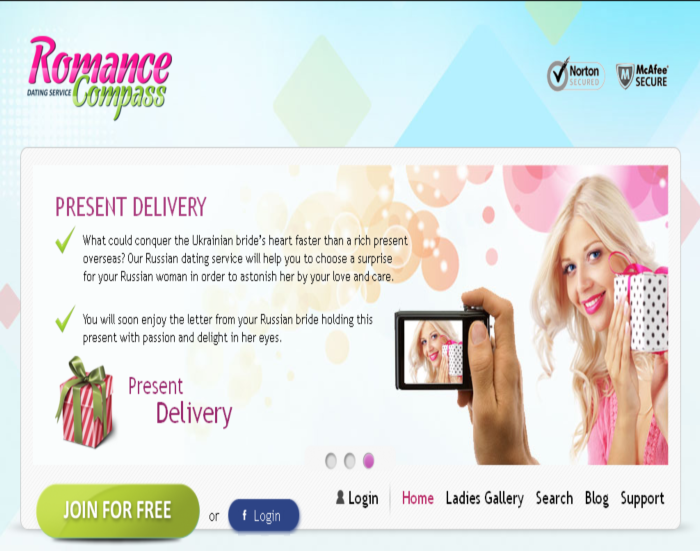 Attractive Women May Be Too Good To Be True
At the onset, you will find the women to date on the site are very attractive and beautiful. They seem to be the perfect women to date and tend to meet your fantasy. In the long run, however, some of the users of the sites will find some noticeable changes in their online dating experience. It appears that what seemingly appear to be attractive women to date on the site appear to be too good to be true.
Free Membership, But Not Free At All!
While the romancecompass.com offers great features to their users, we should not forget to consider some downsides of using the site as well, even if one is the best singles sites on the web. One of the perks of using the online dating service is being able to enjoy a free registration to start using the site. Once registered, you can easily browse through the different prospects that you can potentially date. With so many profiles to search and view, you can mark those that you consider a standout as a favorite. There are many photos that you can browse the site and you can also upload your own photo for others to view.
While you can view some of the prospect dates from the site, you will be unable to communicate with them when using your free registration profile. To enjoy the site's personal messaging feature and live chat, such privilege can be very pricey as compared to the other online dating services. The site requires credit before you can actually contact potential dates from the site. Some users find it a bit strange to have women simultaneously contacting them at the same time after the registration of a credit card to start using the video and chat features. While you will enjoy the anti-spam feature from the site, you will notice that those messages communicating to you may appear to be fake and fictitious.
Online Dating Women Profile
Romancecompass.com has a negative side that often affects the quality of the online dating experience to some of its users who are looking forward to using the best singles sites. This includes casting some doubts on the real identity of the women dating online. Although this appears to be a comment made by some users of the site, it can be based on one's own experience and individual perception of how true this can be. It is always best to try it out yourself or ask someone who is reliable enough who have used the site's services.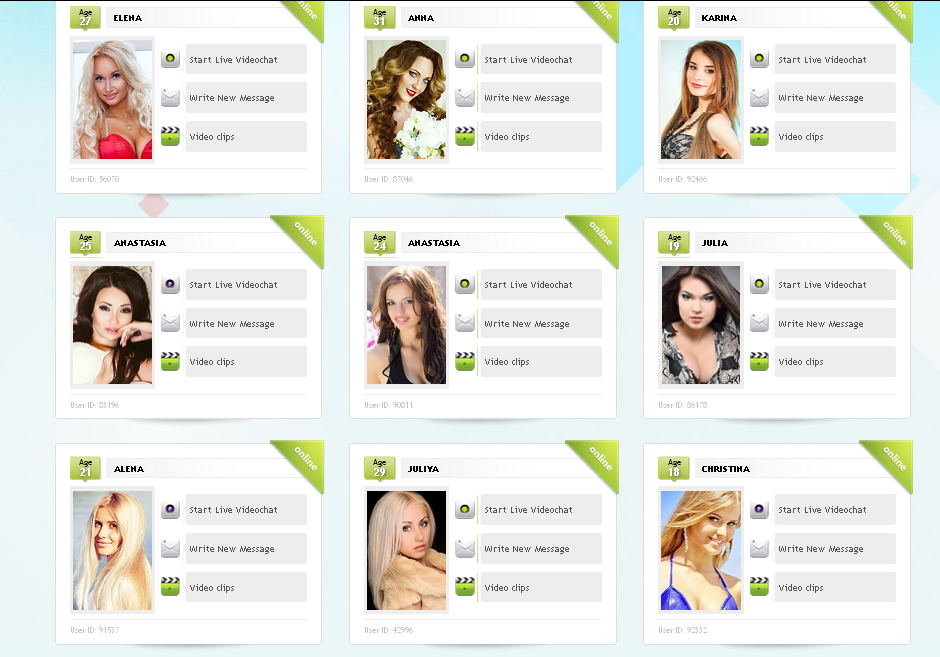 Price Considerations
One of the major considerations when using an online dating site is the price for their online dating services. Basically, joining the site to register is always free. However, until you pay for credits, you will not be able to use some of the great features of the site, such as chatting and communicating with other online users. You will need to buy credits to be able to start using these features. For 60 credits, you will pay $12, $33 for 60 credits, $60 for 120 credits, $112 for 250 credits, $140 for 350 credits and $199 for 500 credits.
While the online users of the dating service site do enjoy a free registration, one cannot actually get some essential benefits of using the features of the dating services available using a free online account. The site advertises a free registration, but it is not clear from their advertisement the limitation on the use of their service by using the free account. Members are often surprised to find out that they cannot make use of the site's services of communicating to the other active members until they have purchased some credits. In the end, there is the feeling that going through the registration process has been a waste of time and effort to create their profile.
The highest drawback from using their site is the cost of using per service available. Many find their service quite expensive. For instance, you need to purchase 20 credits to be able to watch a video clip. That will cost $12 from your pocket. In order to reply to messages, you have to pay $5 for every message. If you badly want to obtain the personal information about a particular user on the site, you need to pay $25 to obtain such information. Indeed, this kind of online dating service fees can strip your budget away so quickly.
Conclusions
If you find that you are getting desperate about finding an online date, you should think first before paying out for an online dating service. There are many online scammers on the net these days and you should be able to exercise prudence in every decision that you make. If you think that the offers sound to be too good to be true, chances are maybe it is. Before believing what the site is offering to its potential customers, it is necessary to get some feedback about the site before giving them your credit card information. Take advantage of the free registration offered to you by the site and check all the features that are accessible to you and those that are not. Online reviews of the best singles sites can be a great help in conveniently obtaining vital information that you need to know about the quality of the online dating services available from Romancecompass.com. Avoid potential online scams by exercising a good judgment in what you do at all times and do your own research about the reputation of a particular online dating site to help you make informed decisions when trying to use online dating services.